Bozeman to Glacier National Park: A Roadtrip Itinerary
An Epic Montana Roadtrip from Bozeman to Glacier
Enjoy scenic Montana sights on your way from Bozeman to Glacier National Park! NW Montana is a must-do on your Big Sky Country road trip. Whether you're traveling to the park for a wedding, a family vacation or are a long-time resident just passing through, check out these hidden gems! Because what's a road trip without great detours?
Read on for more details about each stop and the best place to stay or grab a bite to eat on your Bozeman to Glacier National Park road trip.
---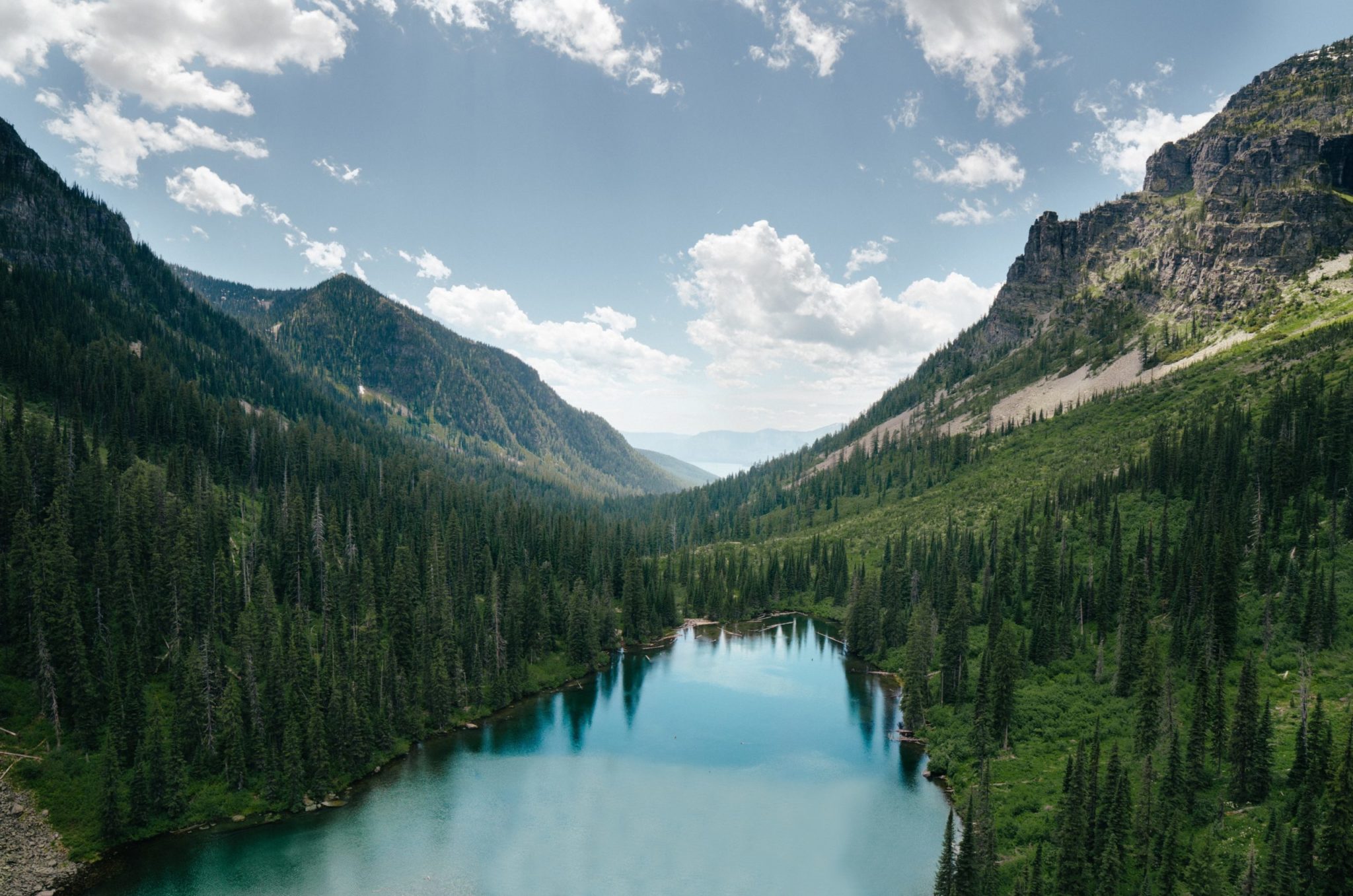 Trip Duration: Seven Hours, Nonstop
Spend a vacation in the Big Sky state and explore all the nooks and crannies it has to offer! After flying into Bozeman-Yellowstone International Airport, grab a rental car and follow this road trip itinerary for Bozeman to Glacier National Park.
The trip starts out with open skies and fields of wheat. You'll cross the route of Lewis and Clark, and enjoy the scenery that is much the same today as it was for them. Soon, the fields will switch to mountainous, tree studded terrain.
If you want to extend your trip by a day or two, fly out of Missoula, Montana and follow our Missoula to Glacier National Park road trip itinerary.
The Route: Take I-90 to Highway 287 outside of Helena, then I-15 to Highway 287 to Highway 89 to Glacier National Park.
Pro Tip: Take breaks, enjoy your visit to the beautiful state!
Walk a few of the short trails and step back into a more primitive time, feel the landscape and the history all around. This historical site offers a great viewpoint into our country's Native American roots and history.
Start here at Three Forks MT, an official campsite of Lewis and Clark from 1805. This is also the official start the the great Missouri River, a site you simply can't miss! Put yourself in Lewis and Clark's shoes and step back in time.
Catch the once in a lifetime wagon ride dinner show! Enjoy a one of a kind Montana prime rib meal at the Moose Cabin via the wagon ride. A single night, but the memories will last a lifetime. One of a kind dinner and entertainment at the Last Chance Ranch! This is also the opportunity to rest up because there's a lot of travel ahead of you!
3. Stop Number Three: See the Roe River the shortest river in America!
This 201 ft long river starts at 6-8 feet deep and is the shortest river in the United States. Located just outside of Great Falls, it's a quick, but memorable stop. Who can say they've been to the shortest river in America?
Grab some food from a Great Falls grocery store before driving out of town to Giant Springs State Park. This is another amazing Lewis & Clark find. Rainbow Trout are hatched here, so there's much beauty and nature to be seen.
If you're looking for an alternative lunch choice, we'd recommend stopping at Mackenzie River Pizza Co. in Great Falls. This Montana chain has a wide variety of food choices and is great for families. Don't forget to try a local brew on tap and start your pizza lunch with a platter of Lodgepole's!
5. Stop Number Five: Get Ice Cream at Old Trail Museum!
This is a historic stop on the Montana Dinosaur trail. The Montana Dinosaur trail extends throughout all of central Montana! According to the Central Montana Tourism office, "During the last days of the dinosaurs, large herds of these massive beasts lived, migrated and nested in the upland areas surrounding the shallow sea. Duckbill dinosaurs and horned dinosaurs known as Triceratops are two of the plant eating varieties that inhabited the area."
Stop at this location that hosts paleontology artifacts from the whole state! But another bonus of the location is their amazing Montana made gift shop and top notch ice cream. Let the kids out to run around, learn a little and have some ice cream before continuing on your drive. It's the home stretch!