What to Expect at Glacier National Park in 2021
Summer 2021 at Glacier National Park
It's likely that you've heard by now about some of the imminent changes in operations at Glacier National Park in 2021. From the new requirement for Going to the Sun Road entry tickets to the road construction on Highway 2 on the West side of the park, it's certain that this summer will be one like no other.
Visitation to national parks and natural areas is still seeing spikes in demand and interest for this upcoming season, so we know you want to be as prepared as possible. As full-time, year-round residents of Coram (10 minutes from the West Glacier park entrance), we always have our finger on the pulse of the logistical changes our customers will experience as they visit Glacier and the surrounding area. We hope this post helps you as you plan your 2021 Glacier National Park vacation!
Glacier National Park ticketed entry
Highway 2 Construction
Going to the Sun Road opening
Avoiding the Larger than Normal Crowds
1. Glacier National Park Ticketed Entry
Glacier will be in full swing this summer! We sure did miss our East side of Glacier!  Glacier has implemented an entry ticket system to help with the flow of traffic and help to regulate parking issues the park experienced in 2020.  What does that mean? It means you will need a ticket to enter the park ALONG with your pass to get into Glacier. We have linked an article below for you or you can visit their website but we will hit the highlights.
Tickets are needed from May 28th thru Sept 6th
Tickets AND passes are needed for entry
Tickets are ONLY available for purchase on recreation.gov
75% of ticket capacity is released 60 days in advance- MARK YOUR CALENDARS!
Remaining 25% are released TWO DAYS in advance.
Tickets are free but a $2 processing fee will be accessed when reserving
Here is an article about ticketed entry and information on how to purchase your entry tickets.
2. Highway 2 Construction
Here in MT we joke and say we have two seasons, winter and road construction. Which isn't the whole truth, we get beautiful 4 different seasons of weather around here, but this summer there will be some major road construction happening on Hwy 2. This work is already underway and plans to wrap up about October from what we've heard and read. This may add a few minutes to your commute but worth it for the beauty of Glacier on the other end. They are expected to have minimal delays up to 10 minutes.  This just give you extra time to enjoy that A/C car, plan your next adventure, plan what's for dinner and just sit back and enjoy the mountainous views along Hwy 2.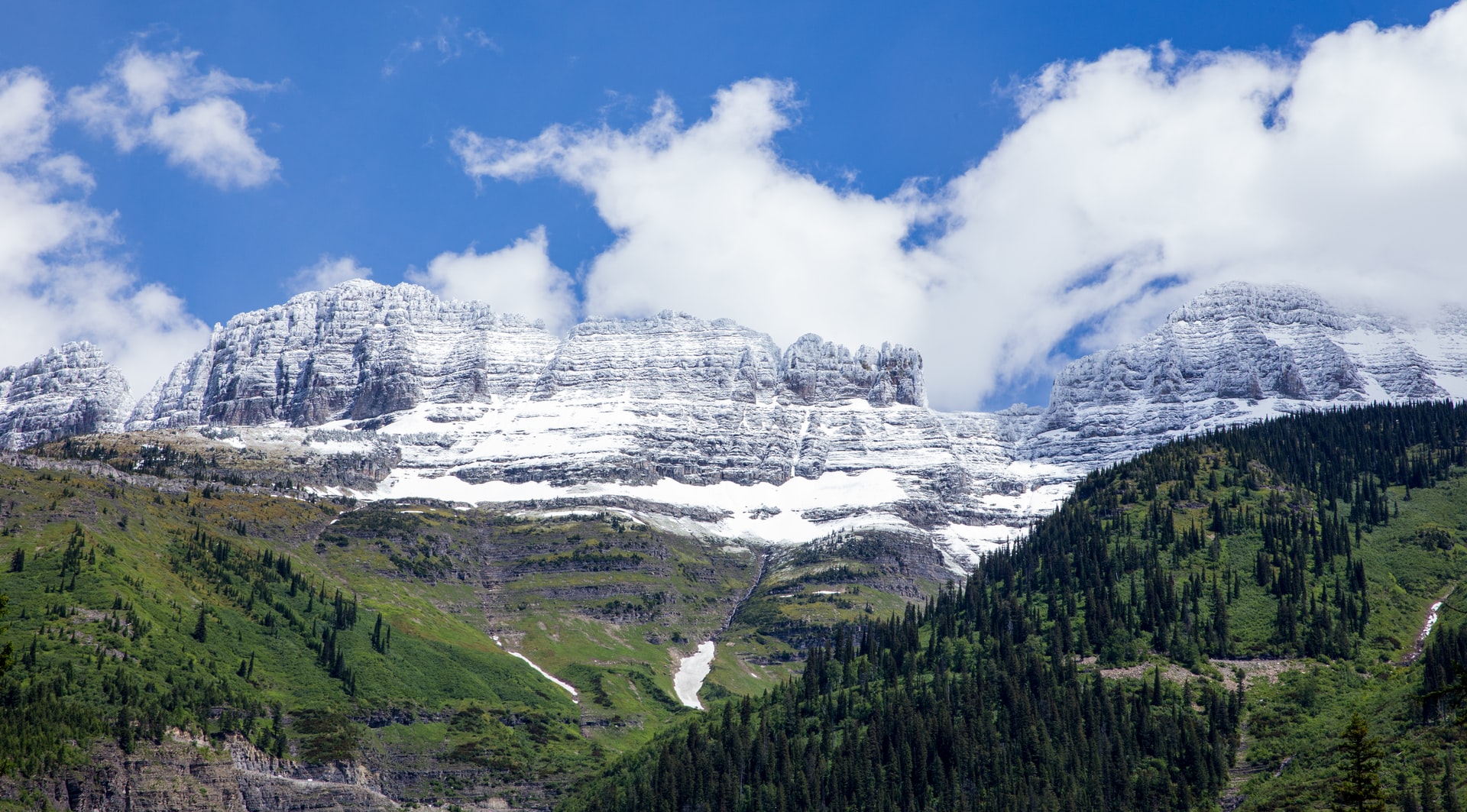 3. Going to the Sun Road opening
The reason we've all been waiting for! DRUMROLL PLEASE! GOING TO THE SUN ROAD! This always is the $1,000,000 question on when it's going to open each year. The park's website keeps updating on the plowing status and what is available via car, bike, via foot. This is one of the coolest yet nerve-racking processes to watch. When you drive the road this summer just think of them plowing feet and feet (upwards of 80 ft!) of snow and how risky this process is. It's INCREDIBLE!
Here's a YouTube clip on the plowing process.
We get to enjoy this breath-taking drive from Mid June- October depending on the weather. Mid- June is what they aim for every year since it opened in 1933 with the earliest they have ever been able to open was May 27, 1939 and the latest is ever opened was its first year in 1933, opening July 15th.
The Park Service also maintains a site with the current Going To The Sun Road Plowing Status.
4. Avoiding the Larger than Normal Crowds
It's going to be a busy summer around the Flathead to say the least but it's always busy during the summer. Avoiding large crowds and some points is just inevitable, but they don't call us the Big Sky State for nothing. The list of activities and adventure around here is endless! Sometimes the best days are spent after just simply asking someone " hey what should we do?" This gives you some inside scoop, hidden gems that you don't find on the web or in a magazine. Just a good ol' fashion adventure…
Add Glacier Highline to Your Glacier National Park Vacation